Ice has now become an important part of our lives particularly when it is hot. There is nothing like a refreshingly cool beverage to cool down in the summer. However if someone is hosting a party, then having proper quantity of ice becomes very important. At such times, it is quite useful to have an ice maker. But that is not the only way that you can use your ice maker. Ice has many other uses that are very important to be aware of.
One of the best uses of ice is to help in healing tendinitis,bruises, burns and strains. It can usually help heal any injury to any part of the subcutaneous  tissues. If ice is applied to the affected area, then it reduces blood flow to that part, numbs  that area and makes it less painful. This is however just a part of the treatment to heal the area. For severe pain, you may need other forms of treatment as well. It is also quite vital to be aware that  ice should not be used for muscle knots and inflammation in the deeper layers of muscles like for back pain and neck pain as that can instead aggravate the pain. However for most types of pain, it is advisable to apply an ice park.
Besides that it also be used for lessening the pain caused by threading, waxing, while removing splinters from the top of the skin as well to aid healing post surgery. Also it prevents redness and swelling too if applied after threading is done.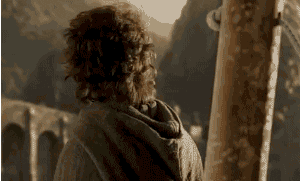 You could use ice for cooling your home as well. It can be used in evaporative cooling systems that can cool you down. If there is no electricity, then simply blowing hot air over ice with a battery or a solar energy operated fan can also help.
Another innovative use of ice is in various beauty treatments and to counter certain skin problems. It can also be rubbed on the face before applying makeup and to remove makeup. It is also good to reduce acne, inflammation and redness. If you have recently got tanned, rubbing ice can lighten it. Also it can reduce the burning effect caused by sunburn.
Ice can help in reducing the ill effects of prolonged use of computers and mobile phones and can be particularly helpful in countering the puffiness of the eyes. Just wrap a few cubes of ice around a piece of clean and soft cloth and gently rub on the eyes
Another similar use of ice can be to remove wrinkles from clothes before ironing them. Simply run a little ice over the area that is wrinkled and find that your clothes look quite good after they are ironed.
Since ice is so much useful, it is always beneficial to have a portable ice maker at hand to be able to get loads of ice quickly. So if you have access to electricity, the ice maker can be taken anywhere you want to and get all the ice that you need even when you are not at home.